"We Can Make A Difference"
by Nicole Hodson, Executive Director, NANP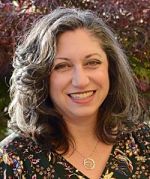 As you know, we are growing over here at the NANP. Our team is currently the largest ever to serve you. And, that is really good news with so much happening not only amongst our largest-ever member base of over 1,200, but also within the ever-growing and changing landscape of the holistic nutrition field.
One area that is especially important right now is legislative affairs.
The National Association of Nutrition Professionals (NANP) Legislative Affairs Division has been the exclusive representation for holistic nutrition professionals and students in all legislative affairs issues nationwide for a long time now.
We are so thrilled to have finally brought on a dedicated team member for this very purpose.
And, I knew I had found the right person for the job when the key phrase of her interview was repeatedly "We can make a difference."
Welcome to Laura Waldo, our Legislative Affairs Specialist!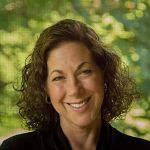 Laura has more than 20 years of experience in the Information Technology sector where she worked as a consultant with Government and Private Industry clients.
She became passionate about nutrition when her toddler son became extremely ill and a diagnosis eluded the medical community. Laura began learning about the healing power of food, and with the urging of family, and friends in the Holistic Community, she returned to school, graduating from the Nutritional Therapy Association in 2013. 
Laura opened her nutrition practice in Virginia, but became frustrated hearing stories of practitioners who were unable to work due to restrictive laws in the States where they resided.
In 2017 Laura began her journey of grassroots advocacy and policy change as the Deputy Director of the Council of Holistic Health Educators.
She maintains her private nutrition practice, home-schools her son, and is excited to work with the NANP, aiding practitioners and advocating policy change at the State level.
Laura's role at the NANP is critical because she provides our members (YOU!) with the latest nutrition and wellness practice policy regulations in specific states as well as nationally. 
Because the NANP is made up of only holistic nutrition students and professionals, it's literally our business to understand you and your unique education, qualifications and needs. 
The truth is that many students and recent graduates don't often realize that the laws surrounding your work vary from state to state, and ongoing legislative efforts are afoot throughout the U.S. to limit your right to practice.   
Laura and the NANP will NOT allow that to happen. Nope, not on our watch!
Laura asserts that inquiries about what the laws are surrounding right to practice in an individual's state is the number one question she expects to answer on a regular basis!
You see, the thing is, the NANP understands that consumers face numerous health challenges that can be positively impacted with whole foods nutrition and lifestyle interventions. Nutrition information can be found on the internet, in books, on television, in local drugstores, in magazines, etc. 
The plethora of conflicting information can leave consumers confused. That is one of the main reasons NANP members are uniquely trained and equipped to educate and guide their clients to a customized nutrition and lifestyle plan that is scientifically validated, safe, and appropriate. 
We believe it is imperative that consumers have the right to choose the practitioner and nutritional philosophy that best serves their individual needs. We know we can make a difference in their lives by being allowed to practice!
So, when issues crop up, you can count on Laura to brief you (and represent you) on important industry trends, new legislative rulings and advances in relevant technology.  
The NANP community access database of these critical legislative issues keeps you up-to-date on the latest news and trends nationwide. 
Because so many NANP members work in private practice or in small wellness centers, Laura is dedicated to advocating for your right to practice. 
The NANP will attend hearings and represent members in their local areas. Laura can even help train YOU to become an industry activist, so law makers can hear your voice! 
Your success is crucial to the NANP's vision of a future where people choose food as their medicine. The NANP whole-heartedly supports your goal of helping to heal the world through a nutrient-dense, whole foods approach to eating.  
You can count on the NANP – and on Laura. 
Onward, Pioneers! Keep making a difference!
Nicole Hodson, Executive Director, NANP
Share this post: