Why Board Certification Matters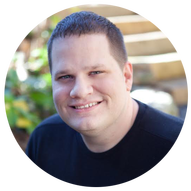 Why Board Certification Matters
As the Executive Director of the Council of Holistic Health Educators, I get a lot of questions from practitioners. One that comes up quite often is if they should attain further credentialing. From a policy standpoint the answer is always yes. Anything that you can do to differentiate yourself from others elevates our profession and community. Furthermore, it helps to qualify your ability to speak to some of the "science" that is often thrown at us by those who seek to discredit, disqualify, and exclude us from the marketplace.
But what does all that have to do with policy?

Several states require certification in order to use certain protected titles - i.e. nutritionist. Depending on each state's law, that process might require examination of the person's school, its curriculum, third-party certification bodies, or all the above to decide eligibility. Let's look at two of those states:
To become certified in Virginia a practitioner would need to meet one of the following criteria:
Be a Registered Dietitian
Have an active certificate of the Board for Certification of Nutrition Specialists as a Certified Nutrition Specialist;
Have an active certification as a Diplomate of the American Clinical Board of Nutrition;
Have a current license or certificate as a dietitian or nutritionist issued by another state; or
Have the minimum requisite education, training and experience determined by the Board of Health Professions appropriate for such person to hold himself out to be, or advertise or allow himself to be advertised as, a dietitian or nutritionist.
Notice that most of these speak to specific credentials, independent of the applicant's school. Let's focus on that last provision, "determined by the Board of Health Professions…" There's some ambiguity around this statement as the Board of Health Professionals has not defined exactly what this means, or what their criteria is for meeting this standard. A state regulatory body - like the Board of Health Professionals - cannot just make things up arbitrarily as they go along. They are required to provide a fair, and explicit procedure for everything. Virginia has not exactly done this, so it's a potential loophole we can use to create a pathway for holistic practitioners.
In Washington, to be considered for certification as a nutritionist a person would need to meet one of the following criteria:
Possess the qualifications required to be a certified dietitian; or
Have received a master's degree or doctorate degree in one of the following subject areas: Human nutrition, nutrition education, foods and nutrition, or public health nutrition from a college or university accredited by the Western association of schools and colleges or a similar accrediting agency or colleges and universities approved by the secretary in rule.
Notice that Washington focuses on the school and curriculum for the applicant. Let's focus on the last part of the second clause: "from a college or university accredited by the Western association of schools and colleges or a similar accrediting agency or colleges and universities approved by the secretary in rule."
That's been on the books since 1988 but no one has really tried to change it since. In our advocacy and policy work, that's a target ripe for disruption.
Many holistic schools are accredited, for example by organizations such as the Distance Education Accrediting Commission (DEAC). The process for recognition by the state through the regulatory process - also known as a rule, which is separate from the lawmaking process - can sometimes be easier to achieve. So, we have a couple of pathways along the education and institutional routes to possible recognition.
Why does this matter?
Washington's certification law is focused on the education itself, and so a case could be made that holistic schools should be included in the list of recognized institutions, thereby creating a pathway for practitioners. Most states, however, are more like Virginia, focusing on specific credentials. The NANP board certification would be excellent to put forth for consideration, but we'd run into a bit of a problem in advocacy: Not enough Virginians have it. Consequently, we'd have a tough time convincing the Board of Health Professionals to adopt the NANP certification if only a handful of practitioners were going to qualify with it.
From a policy standpoint, the NANP credential could get us across the line but we need numbers. We need to be able to go to a hearing with a dozen NANP Board Certified practitioners to show that we exist, we are qualified, and it's worth the state's effort to recognize us.

So, my answer to "should I get certified in…?" is always going to be yes, but it's important for us to rally around a single unifying credential. Other organizations have done this and as their numbers have grown they've used it to leverage themselves into the state-sponsored credentialing paradigm across the county. It's time for holistic practitioners to take their place alongside other qualified professionals, but we're going to have to get those numbers up first.
To learn more about how to become Board Certified in Holistic NutritionTM, go to https://www.nanp.org/board-certification.
Jonathan Posey is the Founder, Executive, and Policy Director for the Council of Holistic Health Educators. He brings over a decade of experience in lobbying, public policy, and grassroots activism in food and consumer safety. Jonathan began his career on Capitol Hill as a congressional aide, then moved to the private sector as a lobbyist, representing food and consumer safety firms, as well as other healthcare and technology interests. Recognizing the need for an organization that exclusively represented the interests of the holistic health and nutrition community, Jonathan created a coalition of like-minded holistic schools and organizations to protect the practice of holistic health. This coalition grew to become the Council.
Share this post: