Sponsored by Splenda. Really?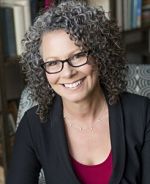 Sponsored by Splenda. Really?
I was working on a project for the NANP a couple of weeks ago. The task at hand was clarifying what the holistic nutrition profession is all about, how we work to ensure optimal client outcomes, and how our organization compares to the Academy of Nutrition and Dietetics (AND).
Most obvious when it comes to our profession is our approach to client care. We consider the whole person: mind, body, and spirit, and combine the best in evidence-based nutritional science and the body's innate wisdom to steer us. Bio individuality is the foundation of our work.
Our practitioners hail from a variety of schools with diverse food ideologies. Some follow ayurvedic teachings, others traditional Chinese medicine. Still others use vegan, vegetarian, paleo, ketogenic, traditional, GAPS, raw foods, or one of many other dietary approaches… with whole foods being the common thread uniting them all. The NANP family celebrates and embraces our dietary diversity! Our comprehensive approach lets us serve the needs of a variety of client populations. And it gives each of us the flexibility to align our life's calling with our individual personal ethics or beliefs.
When comparing the NANP to the AND, however, I was reminded once again about the one shocking difference between our two camps.
In last month's Nourishing Bytes, I spoke about NANP's rules regarding sponsorships; namely, that we refuse to line our coffers with funding from companies who violate our principles, ethics, or dietary doctrines.
Yet the Academy of Nutrition and Dietetics takes a different stance.
Several years ago, in fact, the AND was called on the carpet and vigorously attacked by the public and an ethical-minded segment of the RD community, too. Helped along by Michele Simon's ground-breaking 2013 white paper, "And Now a Word from Our Sponsors," it was revealed that the AND accepted big sponsorship dollars from the likes of Coca Cola, Kraft, Kellogg's, McDonald's, Mars, and others. These food giants offered CEUs and even hosted meals at the organization's conferences for these clinicians.
he AND, realizing their hypocrisy, made their apologies and terminated many of these business relationships. Think that's great news? Not so fast, my friend.
Last Spring, one of the candidates running for President of the AND was funded by the American Beverage Association (ABA) and the Calorie Control Council, a coalition of food and beverage companies including Coca-Cola, PepsiCo, and Dr. Pepper. She was even caught being paid by ABA to oppose soda taxes on Twitter! (She didn't win the election, by the way).
A cursory look at their website today shows that Splenda is one of their sponsors. And Campbell's Soup. And Abbott Nutrition, the makers of Ensure, Similac and other processed "food" with ingredients like corn oil, sugars, and artificial colors and flavors.
So much for improvement.
Why am I telling you all this?
Because we have more to do.
Although the NANP is the leading professional holistic nutrition association in the U.S. and is experiencing steady growth, our voice in the nutrition industry continues to be drowned out by massive numbers of individuals espousing unsubstantiated, yet prevailing nutritional standards. In fact, sadly, our credentials are still not broadly accepted even in the holistic, functional, and integrative medicine industry!
How do we turn this around? Through numbers.
The AND has over 100,000 members. These numbers give them the financial might to legally challenge us, fine us and slap cease and desist notices on our businesses. Thanks to the work of Jonathan Posey and the Council of Holistic Health Educators, we are leaps ahead of where we were just one year ago.
But it's not enough.
If history is any guide, we know that our voices will be heard when we can scale. We've won when we can go to our state and federal governments with many thousands in our organization and insist that we have a seat at the health care table. When we can bring on dedicated attorneys to kill legislation that might harm us, before it even sees daylight. When we tell health care allies in our industry what we do, and they respond with, "The outcomes you deliver through your therapy is exactly what our patients need – let's work together!"
If you are an NANP member, thank you for your dedication to our mission. Your commitment to our association has allowed us to get in front of important industry partners and provide you with access to products and programs that were unfeasible just a few short years ago. With your help, we now deliver what many call the most organized, educational, and network-boosting conference in the industry. And your contributions have allowed us to bring on what is unquestionably the best talent to run the day-to-day business of our organization.
If you aren't a member yet, and you believe in what we believe, please join us today. Your involvement is crucial to ensure that our profession grows stronger each year in an increasingly challenging health care landscape.
With affection,

Miriam Zacharias, MS, NTC, BCHNTM
President, NANP
P.S. – Not ready to become a member yet? I guarantee you will be once you attend the NANP Conference in Monterey this April!
P.P.S. – Splenda is NOT a conference sponsor. But these companies are
Share this post: