What is Holistic Nutrition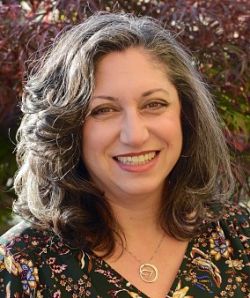 What is Holistic Nutrition?
"What is Holistic Nutrition?" I get asked this question a lot when I tell people what I do for a living. I tell them the basics; that holistic nutrition is about using food as medicine while integrating the body, mind and spirit.
Of course, we know it's much more than that. It's a lifestyle. It's a deliberate choice every moment of every day to treat my body and the bodies of those I love with reverence. It means that I carefully source and select everything I buy for me, my husband, my family and friends. And it means that I choose a lifestyle as close to nature as I can get.
A little inspiration.
Truth be told, I knew I wanted to write an article about the meaning of holistic nutrition but wasn't quite sure how to convey all the thoughts floating around in my head. It's hard to boil down your life's purpose and passion into a one-page article. So, I stepped away to give my brain a break.
I'm a foodie. I read, listen to, and watch as much as I can about food, food history, and of course nutrition. One of my favorite pastimes is curling up with a good cookbook and reading it from beginning to end. Recently I discovered a Netflix series titled, "Chef's Table" where one world renowned chef is featured in each episode. I like this series because the chefs are from all around the world. There's something new to learn every time I watch!
Timing is everything.
So, I turned on the TV and settled in for a brain break. The first episode was about an American pastry chef whose deep connection to the foods and traditions of Indonesia inspired him, among other things, to use medicinal herbs in his exotic desserts. Interesting, for sure. But what came after really caught me by surprise.
The next episode was about a Buddhist nun from South Korea who's gained attention on the world culinary stage for cooking (of all things!) monastery or, "temple food," as she calls it. The opening subtitle, with Jeong Kwan's calm and quiet voice in the background was, "With food we can share and communicate our emotions." Now we're talking!
Intoxicated, I watched this unassuming woman describe her connection to the food she grows and prepares. The scenes of her praying, cooking, exercising and randomly planting starts in her garden were mesmerizing. She spoke of temple food being deeply connected to spiritual energy, and how certain ingredients are never used because they interfere with meditation. Instead, temple food is meant to keep the mind calm and static.
The words and phrases used throughout the show to describe Jeong Kwan's food were, "transformative, mindful, joyful, blissful, energy, enlightenment, peacefulness, to thrive, healthy and happy." "I make food as a meditation," she says, and insists she's not a chef; she's a monk.
Kwan shares her scattered garden with all of nature, including insects and animals without care, and commented that the greed of man has allowed for the use of chemicals in growing food, in order to create abundant and pretty crops.
In one scene in the Department of Culinary Arts at Jeonju University, where she lectures on vegetarian cooking, she said to a student that he must not just taste with his tongue. She explained that the food is to be tasted with all five senses of: the body, feeling, perception, intention and consciousness.
A time for inspiration.
The hour I spent watching Jeong Kwan reminded me that holistic nutrition isn't one thing or one perspective. It's an encapsulation of many ideas with an eye toward the goal of achieving optimal health. I'm reminded that one person's food as medicine may not be another's. I'm reminded to keep an open mind. I'm reminded of the spiritual and community connection to food, and the importance of sharing.
Holistic nutrition isn't just about food and supplements. It's about so much more! Thank you Jeong Kwan for the reminder, and for one of the most serene, meditative learning experiences of my life. Netflix – who knew?!
Nicole Hodson, NC, BCHNTM


NANP Executive Director
P.S. Toward the end of the show, Kwan talked about soy sauce. She absolutely lit up with joy and reverence. She clearly sees it as the stuff of life and talked about the aging process and the passing down of sauces from generation to generation. I know there's a BIG debate in our industry about soy. This was another reminder to always keep an open mind.
Share this post: