Why I'm Optimistic About Our Future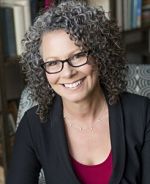 Why I'm Optimistic About Our Future

A cursory browse through online newsfeeds and social media posts on the dire state of our nation's health can be disheartening. But I've learned over the years that the "news" doesn't give you the whole picture of the efforts being made to turn things around, each day, in small ways all over the country.
One of these unexpected and gratifying discoveries occurred for me this past July. It came about from a chance meeting with a holistic healer, Jaime, who told me that her daughter, Keely, was a fanatic about healthy eating. She told me that Keely was developing gluten-free recipes, blogging about the dangers of food dyes and GMOs, and addressing her chronic health conditions through whole-foods eating. The biggest thrill for me is that Keely is just 10 years old!
I asked Jaime if I could tap into Keely's passion in the form of an interview. I wanted to understand how someone so young could be so together in a world filled with food-like temptations, especially for kids who often have limited control over their food choices. She said yes, and I jumped.
Keely's answers below give me great hope for the health of future generations. You, too, likely have kids or grandkids that are every bit as passionate, knowledgeable, and determined as she is. When you add it all up, the prospects have never looked brighter.
Q: How did you come to eat like this, Keely?
When I was little, around the age of 2, I got very sick from the material in some dental crowns and I had a bad reaction to some vaccines. Yep, dental crowns at 2 years old, but that's a whole other story.

My immune system became overloaded and I became allergic to 35 different foods. My mom started making everything from scratch. So from a young age I learned and got into the habit of eating healthy. I am pretty sensitive, and I like the way I feel when I eat healthy. I read ingredients in things if we aren't making stuff at home and always stay away from food dyes, artificial ingredients, chemicals, soy, high fructose corn syrup, gluten, dairy, and GMO ingredients. I like to cook and make smoothies. My favorite thing to make right now are smoothies in our Magic Bullet with coconut milk, or macadamia nut milk with frozen berries, cacao, and a little maple syrup! I am only sensitive to gluten, dairy and walnuts now.
Q: How hard is it going to social events like birthday parties when you aren't eating what everyone else is?
I can't really remember back when I was younger if it was hard, but now I always take my own treat or food. My Grandma Jackie (she is also gluten-free) makes me gluten/dairy free/food dye free cupcakes that are beautiful! We freeze them, and I just take one out the night before I go to a party. I think because I have never really eaten "food-dye" foods, they don't really look good to me. They look fake and I don't feel like I am missing out.
Q: Keely, what are your favorite healthy snacks?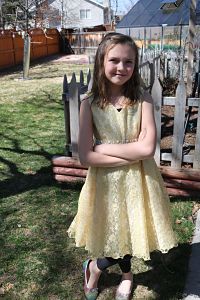 I have a lot! I am going to put them in two categories: sweet snacks and savory ones. Sweet snacks include frozen huckleberries, blueberries, pomegranates with Enjoy Life Mini Chocolate Chips, strawberries, blackberries, raspberries, mangos, kiwi, golden kiwi, green apples, peaches when they are in season, dates, pecans dipped in honey, dried apricots or dried blueberries.

Savory snacks are Mary Gone Crackers/seaweed flavor, seaweed sheets with organic popcorn, olives (black, green and Greek), artichoke hearts, ½ avocado with lemon and sea salt or Herbamare, organic corn chips or sweet potato chips with salsa or guacamole, hummus with cucumbers and cherry tomatoes. I love Meyer lemons with sea salt, but I know I have to be careful of the enamel on my teeth. Oh, and my dad makes the best homemade Whirley Pop popcorn with coconut oil and sea salt!
Q: What are your thoughts on GMOs?
I wrote a play about GMOs when I was 7; Monsanto plays the bad guy and Chipotle plays the good guy. I am really happy that Chipotle serves GMO-free food and we eat there often. GMOs make me sad because they aren't good for us and they are changing nature and ruining Mother Earth. They are taking a seed from nature and then making it into a man-made invention, and there are so many studies out there showing how bad it is. GMOs are bad for humans, and also hurt our birds, butterflies, bees, and other animals. What I think is important is sharing this information with other people because when I bring up GMO's to other kids they usually don't know what I am talking about.
Q: What are some things you are doing to teach other people about living healthy?
I am taking over my mom's website, Keely's Allergy-Free Kitchen, which she started when I was little. It has really good recipes for people with allergies. Also, my sister and I are starting a fun YouTube channel called "Game On Screens Off" to help get kids off of their screens, and out doing things, like being in nature and being creative, and we will also be making healthy recipes. I want to show kids and adults how easy and fun it is to eat healthy.
Someday, Keely might grab a speaker spot at an upcoming NANP conference. In the meantime, I hope that you're giving it a shot! if you've not submitted your proposal yet, be sure to read this for some ideas and get yours in before the September 14th deadline.
For more info on Keely and recipe ideas for kids (and adults), visit keelysallergyfreekitchen.com/.

To your health,

Miriam G. Zacharias, MS, NTC, BCHN
President, NANP
Share this post: