What Ancestral Really Means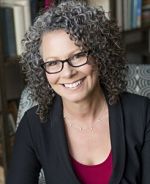 What Ancestral Really Means
When NANP decided to hold our 2019 conference in my hometown of Tucson, I was overjoyed. Not because it meant no air travel. And not because I'd get a chance to invite my local allied healthcare associates to join me (and show them how cool our organization is).
It was because of Tucson's designation as America's only UNESCO City of Gastronomy.
When I tell people this, they're shocked. They say, "Really? Tucson is a culinary hotbed as opposed to, say, San Francisco or New York?" That was my first reaction, too. However, the designation means much more than having amazing restaurants within its borders.
To be designated as a City of Gastronomy, the city must meet nine criteria, including:show how its food system, food economy, and food culture can act as a driver for finding solutions to its primary development challenges
describe how its cultural and culinary assets played an important role in the city's history and economic development

identify programs, institutions, and organizations that support businesses and employment in the culinary industry

present examples of food-related programs and projects that support vulnerable social groups and those that strengthen connections between the city, the private sector, and academia
Further digging into this "title," I also discovered that Tucson has the longest agricultural history of any city in North America, extending back more than 4,000 years!
With a 300-year tradition of vineyards, orchards, and livestock ranching that have forged the vast array of the local heritage foods, the distinctive cuisine of Tucson has developed from a culturally layered history, a variety of heritage food ingredients, and a continuity of traditional food preparation techniques.
That's why our conference theme, "Ancestral Path to Modern Health" is so relevant.
When we announced our theme, we received an email from one member praising us for focusing our conference on paleo dietary regimes. However, given Tucson's designation and history – and our organization's non-denominational whole food philosophy – I realized we had to explain our theme intent a bit more. Spoiler alert! It's not about a one-size-fits-all dietary approach to health.
My paleo pals who adhere to specific food ways use the term "ancestral," yet the word has a much broader definition. It means pertaining to, descended or claimed from ancestors. Which brings me to the most crucial question of all: how far back in history must something be to be labeled "ancestral"?
For example, there are many healthy, indigenous cultures in locations around the world whose foods – potatoes, corn, ancient grains – would conflict with today's paleo diet. Fat provided most of the 3100 calories required daily for native Eskimos for more than 6,000 years. The staple crop of the ancient Mesopotamians was grain, with decades of research ultimately suggesting that the Mesopotamian population was incredibly healthy. These civilizations are, indeed, ancestral.
I'm not quibbling about which dietary approach is "best." The point I'm making is that there is a multitude of ancient paths that can lead us to health today. And THAT is the point of our theme.
The announcement of our conference speakers is right around the corner, and we are incredibly excited about the volume of cutting-edge and unique topics that play into our theme. In pure "holistic nutrition" fashion, there will be new ideas – food and non-food related, ancient and modern – that you can bring into your work to help your clients heal in powerful new ways.
The art and science of ancestral healing isn't just one thing. It's many things from cultures all over the world. It must be! Though the heart of all we do involves dietary approaches to health, we must never forget that we are diverse, unique beings and a multitude of factors can influence the effectiveness of the diets we put into play.
If you haven't yet reserved the dates for our 2019 conference, I suggest you do that right now. After all, given your calling and your passions, shouldn't you see for yourself what makes Tucson uniquely qualified for this prestigious and exclusive designation?
To your health,

Miriam G. Zacharias, MS, NTC, BCHNTM
President, NANP
Share this post: