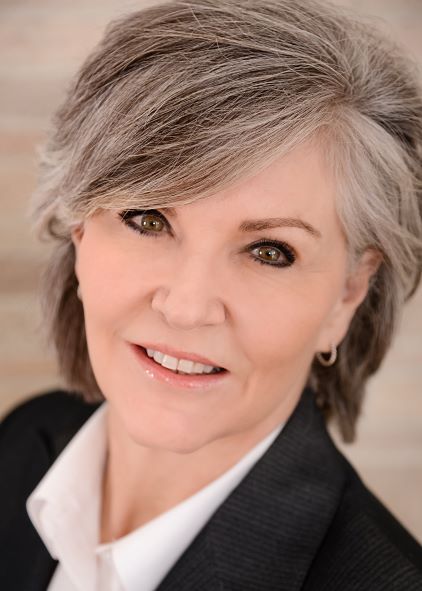 by Barbara Rodgers, NC, BCHN®, NANP President
NANP's virtual conference was held 4/30 through 5/3 and it was truly amazing! So much so, in fact, that I'm STILL bubbling over with excitement after it's over!
We started the event with our general membership meeting led by our Executive Director, Nicole Hodson. Nicole always shares an inspirational, meaningful story with us at our annual conferences, and she knocked it out of the park yet again. 
Her message was heartfelt, and I could tell everyone was feeling it from the touching comments being posted real-time in the chat box. 
And if that wasn't enough to get our tear-ducts flowing, she turned things over to Miriam Zacharias, the President of NANP (now Immediate Past President). Miriam announced a very tearful good-bye to our members as her term has come to an end. We are incredibly sad to see her go (more on that in a minute), and yet she left us with an uplifting and motivating talk that we won't soon forget. Yes, Miriam, we will all work harder to "take our seat" in our practice and in our lives….I know I will.
As we held back our sniffles and tears following Miriam's final talk, we launched right into a keynote speech by Dr. Joel Carter.  Joel, as he likes to be called, specializes in palliative and hospice care which had me thinking that his topic would be 'heavy'. Instead he was filled with insight as to the life-extending value of having someone chronically ill talk about their life experiences. The lessons learned from Joel's presentation can easily be translated into our members' practice – letting our clients' tell their story is therapeutic.  We can never go wrong asking questions and being good listeners.
Joel is also an artist, and without going into too much detail here (you'll have to get his book, "Rockpeople: Beyond Chester Creek"), after attending his speech I will forevermore consider stones and rocks my friends.
By the way, Joel was so impressed with the speaker line-up of our conference and the overall professionalism of the event, he is planning to attend next year as well.
And that was all in the first couple of hours. I know, right?
This year, some close friends of mine attended HEALCon (a couple who are practitioners and a couple who have a personal interest in nutrition).  Each of them reached out to me toward the end of the first day, unsolicited I might add, to express their awe in NANP's professionalism, the 'leave no stone unturned' organization, the impressive content - not to mention the magical 180° turn the NANP team pulled off to make it all virtual instead of the in-person event we had planned.
Don't get me wrong, there were quite a few of us that were secretly nervous about hosting a virtual conference. We had all of 5-1/2 weeks to prepare (which is pretty much like waking up one morning and deciding to leave that day for a month-long trip overseas!).
It sounds easy on paper, but for anyone who has done any type of event planning, this was potentially a logistical nightmare.  My brain can conjure up several nasty scenarios that could have occurred.
And instead of a nightmare, it was a beautiful example of a cohesive, finely-tuned orchestra. Everyone on the same page, playing the same lovely music.
Okay, we aren't perfect, there were a few little glitches, (and I mean very few), but everything considered, I believe we had very happy attendees. Were you there? I hope so – and I sincerely hope you felt happy and connected in the same way we all did.
Our speakers felt their audiences were engaged, the online exhibitors had the undivided attention of perhaps more people than they get to talk to at an in-person event, our online conference book store was a great success, and Nicole's NANP team members...well, all I can say is their halos are burning bright this week!
In short, the entire event was amazing and everyone's contribution to it – including the great feedback and participation from attendees – makes everyone an NANP Warrior in my book.  
As far as Miriam's departure, boy are we are sad. We are sad, but also grateful, inspired and already missing her measured, insightful influence. For the past decade she has been a force within NANP, usually behind the scenes forging new paths and policies, and working along-side Nicole and our Board of Directors to keep NANP moving in a positive direction. 
Miriam has a deeply personal, unwavering passion for our industry that is unique and rare. Combine that with her savvy marketing expertise and you have a one-of-a-kind contributor. As an organization, we owe her a debt of gratitude. 
Miriam graciously handed the role of President over to me at last Friday's general session.  I feel honored and privileged to accept.
Knowing I have the confidence of Miriam, Nicole and the Board means more to me than I can explain.
I plan to work hard for NANP. You know, I have an incredible passion for our industry – you will get to know that about me over time as you get to know me better.
Admittedly, I'm laughing a little at the thought of filling those huge proverbial shoes Miriam left for me, but that's ok.  I am all-in for the challenges that being NANP President offers.
LAST THING: this is important: Please make it to next year's conference in Bellevue, Washington.
As terrific as our virtual conference was, there is no substitute for seeing all of your beautiful faces in person. I also look forward to the opportunity to get to know many of you.  Look me up when you get there.
Share this post: