Holistic Nutrition Author, Speaker, Strategist Takes Over as NANP Board President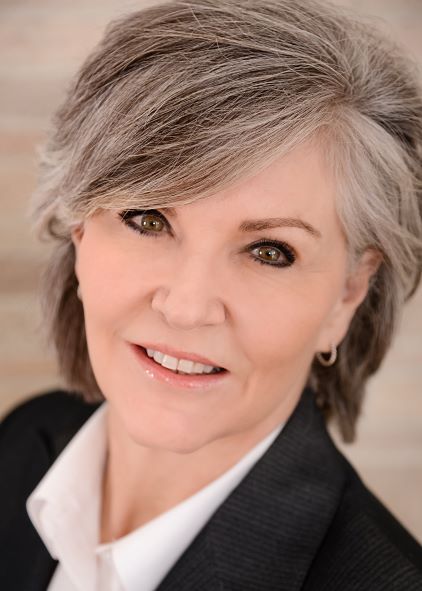 Barbara Rodgers, NC, BCHN® became NANP Board President effective immediately during the NANP General Meeting on Friday, May 1, 2020, held during the annual HEALCon conference and expo (which for 2020 was held virtually due to the pandemic).
Barbara was the President-elect starting on January 1, 2020, and succeeds Miriam Zacharias who was Board President beginning in 2017.
Miriam was involved with the NANP as an officer for twelve years and leaves behind an incredible legacy. She has worked tirelessly to promote the holistic nutrition industry and will continue in her dedicated work in our field as the CEO of the Nutritional Therapy Association, one of NANP's partner schools.
"I am so thrilled to be handing off the association to someone who has already filled pages with ideas and inspiration for how to take us to the next level of greatness. Barbara is a real gift to us all." Miriam said in her final official statement to the organization on May 1, 2020.
Barbara is well-known as a business professional, speaker, author, and strategist for the holistic nutrition industry. Her mission and passion are to empower individuals to take charge of their health by using nutrition protocols and a strategy customized for them.
"One thing I have learned is that it is very important to have a strong association at the center of a growing industry," Barbara said in her first official statement to the organization on May 1, 2020. She went on to say, "The strong association – the NANP – and the growing industry – holistic nutrition – are being fueled by all of you who work on the front line in client care, educating people to a healthier, happier way of life."
Barbara knows the industry quite well because she too is a Nutrition Consultant.
Before she struggled with Multiple Sclerosis and transitioned her career to holistic nutrition, Barbara spent over 20 years in the securities industry, with 15 years in senior management. Her corporate career provided her with amazing opportunities in sales, product development, project management, and the establishment of new businesses.
Barbara held several senior-level positions with large corporations in the U.S. before her career change.
As part of her early leadership and involvement in the holistic nutrition industry, she worked with the NANP as a board member and as Board Secretary from 2016 to 2018. In private practice, Barb furthered her credentials by earning her designation as Board Certified in Holistic Nutrition® in March 2016.
Publishing her first book in October 2018, "Baby Maker, A complete guide to holistic nutrition for fertility, conception, and pregnancy" (Post Hill Press, div. of Simon & Schuster, NY, 2018) has been one of her greatest achievements.
As science continues to reveal new data about the human body, medicine, and the role nutrition plays in managing our health, Barb anticipates a further increase in the number of people who begin to understand that what they eat matters as it relates to their longevity and health. Toward that end, she plans to continue her education in holistic nutrition, with a special focus in biochemistry, synthesis of ATP, and nutrigenomics.
Share this post: